A few days ago, the 12-day Shenzhen University Student Games came to an end. This year's Universiade set up 24 competitions, the most in history. The requirements of the monitoring system of the Universiade are strict and strict. In order to ensure that the monitoring system runs around the clock, the effect of lightning protection becomes a key factor. Tiandun relies on its brand and quality advantages, and the monitoring series of lightning protection products are selected by the Universiade.
Shenzhen is a coastal city in the south of China. The thunderstorm day is 73.9, which is a strong minefield. Meteorologists suggest that outdoor events should pay attention to heatstroke prevention and lightning protection, short-term heavy rainfall. Relevant departments should strengthen food hygiene and safety management. For thunderstorms and hot weather, the Universiade Meteorological Service Center will provide information services to the competition headquarters and outdoor venues in a timely manner through various channels such as on-site services, meteorological reports, and SMS messages.
The lightning protection monitoring system of the Universiade, in addition to the traditional direct lightning protection, lightning electromagnetic pulse is mainly divided into two parts: front-end camera protection and monitoring room protection. The front camera adopts Tiandun three-in-one and two-in-one lightning protection devices. The monitoring equipment room mainly uses Tiandun power supply, video, control and other lightning protection devices.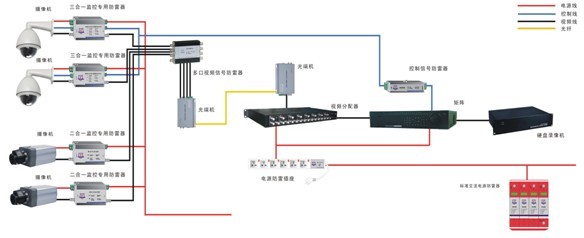 As the leading lightning protection solution provider in China, Tiandun has the vision of "being the best lightning protection enterprise in China". It has four series of lightning protection products, namely power supply, signal, antenna and new energy. It is widely used in security at home and abroad. , communications, electricity, new energy and other major areas. In recent years, Tiandun lightning protection products have been applied to lightning protection of power, monitoring and communication systems for major projects such as the Beijing Olympic Games, Shanghai World Expo, and Guangzhou Asian Games.
Tiandun people will continue to work hard to provide customers with quality lightning protection products and services.